Hedgehog services suspended
In the light of the Covid-19 crisis, and official advice about restricting travel and social contact for at-risk elderly people, all Hedgehog services have been suspended. This has been done in the interests of protecting our many vulnerable passengers, and also our volunteer drivers.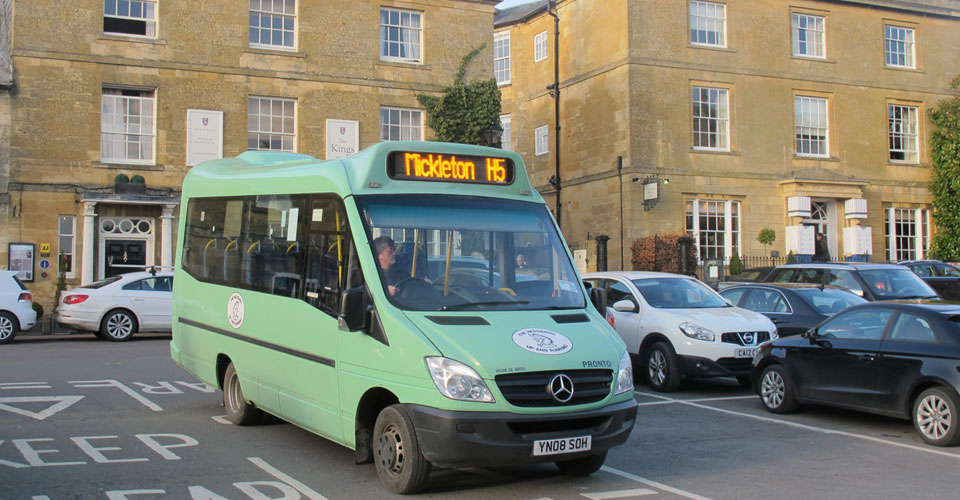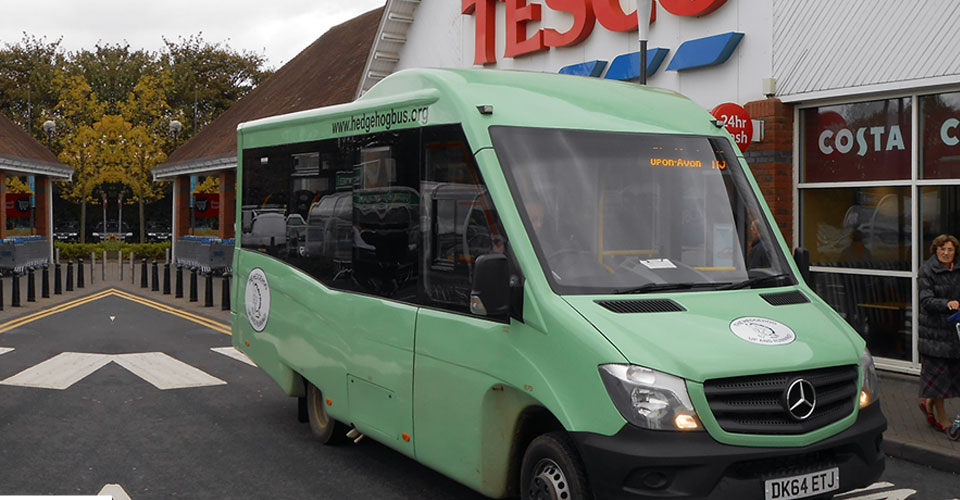 Welcome to the Hedgehog Bus, the North Cotswold Community Bus Association
The Hedgehog community bus service is a non-profit organisation operated entirely by  volunteers. First established over 25 years ago, we run scheduled services and we are also available for private hire.
We have three 16-seater buses, and we provide scheduled services for any member of the public from Chipping Campden, Mickleton, and surrounding villages to Stratford-upon-Avon, Evesham, and Moreton-in-Marsh.
Volunteer with the Hedgehog Bus
We are always glad to welcome new volunteers to the Hedgehog, either as drivers or to help support the Committee (or both!).